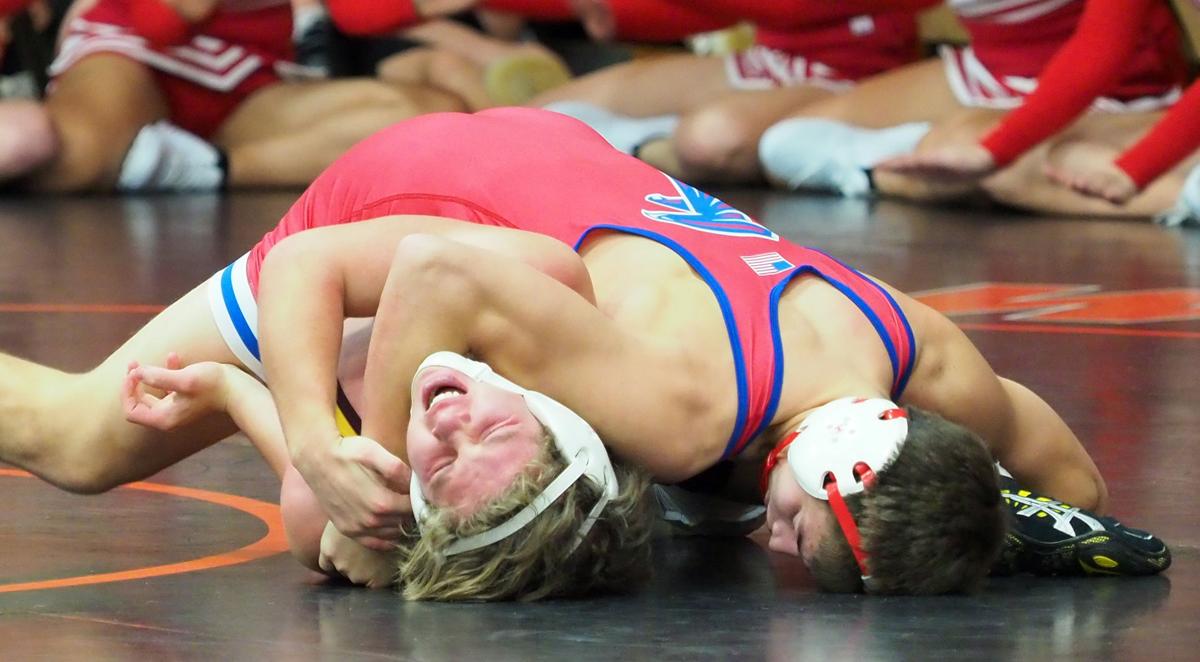 SERGEANT BLUFF | Adam Allard avenged his one; Austin Eilers took down a one.
With out-of-state teams taking the top two spots at the Sergeant Bluff-Luton Invite, it was two impressive individual performances and a great early-season battle that highlighted Siouxland wrestling on the opening Saturday of the season.
Allard, West Sioux's reigning Class 1A state champion after claiming the title at 106 pounds, had just one loss against 47 victories a year ago. That one came to Blake Jackson of Millard South (Neb.) at this tournament.
This time around the Iowa state champion wrestling at 113 pounds who was the aggressor and slapped a cradle on Jackson, Nebraska's Class A state champ in 2017, to earn the pin in 1:41.
"I knew I had to get to my offense and do what I do best," said Allard, who saw the crowd erupt in the stands as he posted the victory. "I knew I had to set up my shots more and I didn't really do that last year.
"I knew he was just sitting back and waiting for me to shoot so I tried throwing in some fakes and I snapped him down and got him to the cradle. It was the only loss last year so I think I am doing good … (last year's loss) affected me a little bit, but once I was done with the tournament I just had to move on."