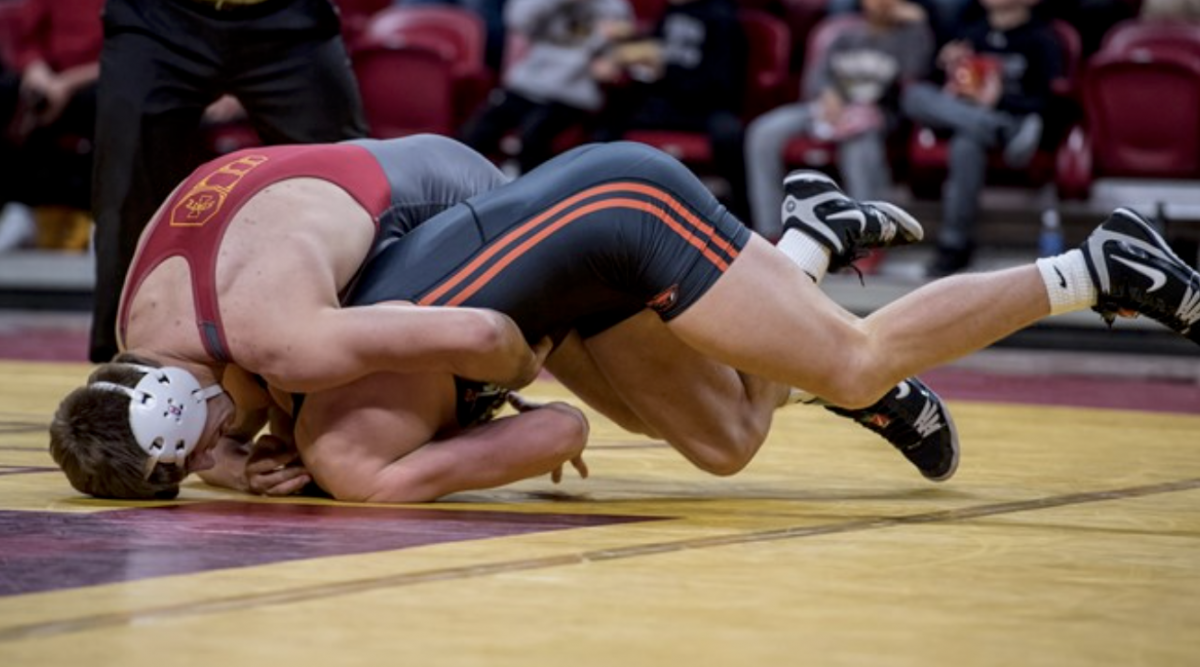 AMES — The sour taste in the mouth of Iowa State's new-look wrestling program is officially gone.
The Cyclones defeated Oregon State, 24-16, on Sunday which brought head coach Kevin Dresser his first dual win at Iowa State.
"It's not Coach Dresser's win. It's the team's win. It's the programs win. It's the fans win. It's everything," Dresser said afterwards.
The Cyclones started slow with back to back losses at 197 (redshirt freshmen Sam Colbray) and redshirt junior Marcus Harrington at 285. However, things quickly turned around with wins from redshirt junior Markus Simmons (133), redshirt freshman No. 11 Kanen Storr (141), redshirt freshman Jarrett Degen (149), and redshirt junior Danny Bush (174).
The win is an accomplishment for a young program that needed something positive to happen, but Dresser did not shy from work that still needs to be done.
"The message is always progress. Today we made progress." said Dresser. "We need to enjoy this a little and then we get a chance to compete in 4-5 dual meets Friday and Saturday which is what we need right now."