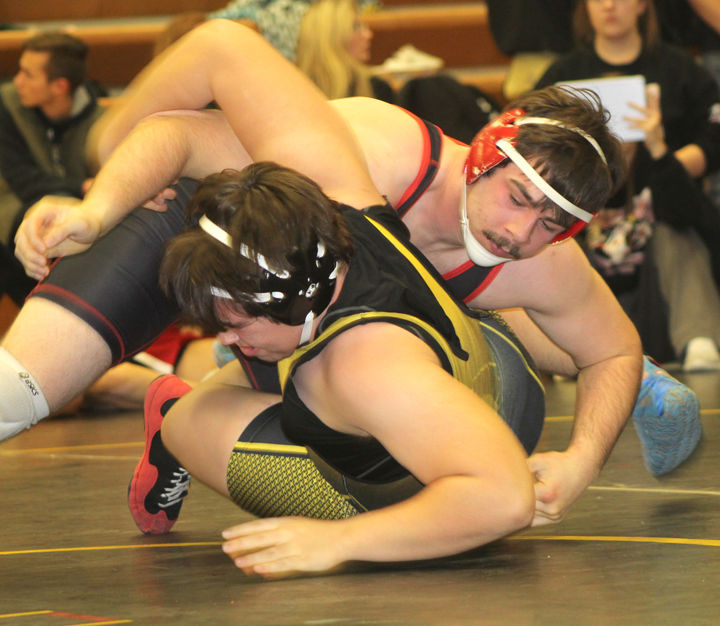 NEOLA – Down but not yet out, Connor Attkisson wasn't ready to relinquish his title at his home tournament.
The Tri-Center sophomore was trailing Carroll Kuemper sophomore Benjamin Schmitz 6-3 in the 106-pound finals before he found a way to turn it all around.
The first two periods of the match weren't what he had in mind. Schmitz – whom Attkisson had pinned in the second period of the 2017 finals as a freshman – was on him from the get-go, taking him down twice in the first period and racking up a 6-1 lead in the second.
"He was just out-speeding me," Attkisson said. "I couldn't finish any shots, and nothing was working my way."