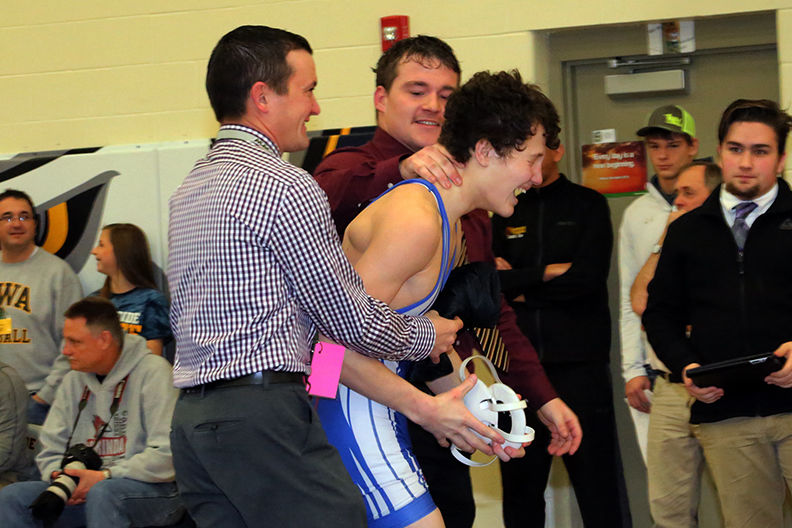 Elliot Young
OAKLAND – The loudest roar of the day was saved for one of the unlikeliest state qualifiers.
AHSTW junior Elliot Young started the year at 126 pounds in a district that also included No. 1 Alex Thomsen of Underwood and No. 6 Teagan Lundquist of Southwest Valley.
But Young successfully cut to 120, giving him hope. He entered Saturday's Class 1-A district meet with a 29-22 record. After pinning Mount Ayr's Quentin Gregg and then losing by fall to Underwood's Blake Thomsen, Young faced East Union's Jarryn Stephens for a trip to state. Young had edged Stephens 11-9 earlier in the season.
"I was really nervous,'' Young said.