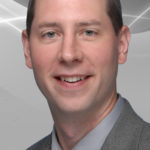 Howard "Howie" Thompson is in his 16th year at Upper Iowa University and 12th as the Director of Sports Communication. Beginning in the summer of 2006, Thompson was named as the Director of Sports Communication at UIU.
He has served as the Sports Information Director for five NCAA events; the NCAA Women's Golf North Regional in 2007, the NCAA Wrestling National Championships in 2008, the NCAA Wrestling Super Regional 3 in 2013 and the NCAA Volleyball National Championships in 2014 and the most recent NCAA Wrestling National Championship in Cedar Rapids this past March.
In 2017, Thompson became the media contact for the NCAA Division II Wrestling Coaches Association for Rankings, Awards and the Jim Koch Hall of Fame. Thompson's work in 2017 was especially notable due to the work noted above with handling the awards, rankings and championships.
Professional and reliable on every level, Thompson's work was highly beneficial to everyone in and around Division II wrestling.